Moving Forward. Together.
Major Partners.
Welcome to the Edmonton Fusion Academy
The Fusion Academy is Edmonon Fusion FC's development program for young players. The academy provides a natural progression for youths who want to improve and achieve a high level of performance in soccer. We are proud to offer this program to the community which allows for participation of youth regardless of their socio-economic status.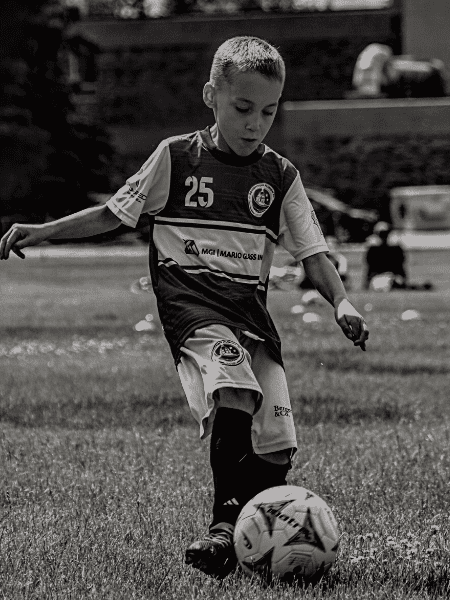 A SOCCER ACADEMY FOR ALL AGES
We hope to work with our community's kids at many different levels. No matter where your child is on their athletic and/or soccer path, we have programs to enhance their individual development and love for the game. The Edmonton Fusion Academy has 2 levels:
Our developmental program offers academy-style training focused on the building blocks of becoming an accomplished soccer player. The Edmonton Fusion Academy provides a quality environment for aspiring players to develop their skills and pursue their dreams. Edmonton Fusion FC coaches follow a quality curriculum with training techniques specifically designed for each age group, worthy of the best soccer clubs or academies. Our programs are a perfect supplement to the training young players receive with their current club or community team. They are designed to grow with your child and re-enrolment is encouraged.
SOCCER & FUTSAL: A UNIQUE LEARNING EXPERIENCE TO DEVELOP BETTER SOCCER PLAYERS.
Inspired by European and South American practices, our academy places the combination of Futsal and soccer at the heart of its training to improve the technical and mental skills of its players. The young players benefit from Futsal training in the fall and winter, and soccer programming in the spring and summer.
Why do we mix Futsal and soccer?
We have been playing Futsal since day one as we believe in the complementary nature of these two sports for the development of players. Pelé, Lionel Messi, Cristiano Ronaldo, Ronaldinho, Xavi, and Neymar are some of the great names in the soccer world who started their training with Futsal.
Played in a gymnasium, Futsal is an exciting, fast-paced soccer game that requires a lot of technical skill and quick thinking. Players will benefit from more creative play, improved passing, and movement in tight spaces, as well as improved confidence and decision-making.
The goal of the Edmonton Fusion Academy is to develop young players who will gain technical expertise, tactical awareness, and professional discipline that will help them advance in their soccer journey.
Allows players to frequently touch the ball

Promote strategic thinking

Prepare the players for soccer

Boost self-esteem and confidence

Maximize active participation

Eliminate complicated rules such as off-sides
No mandatory volunteering | No hidden fees

Language & Culture – Bilingual soccer academy

Quality training and education

Strong sense of community

Instructors with international experience

Among the lowest fees in town