For the past 4 years, Edmonton Fusion has been involved in the community and has been committed to making a difference with every activity for children, adults, local businesses, and the community. The impact of COVID has been significant for our club. We thank the parents, players, members, and partners for their patience and ongoing support. Despite the current health restrictions that affect the full execution of our programs, 2021 marks a new stage for our young organization.
In just 4 years, the Edmonton Fusion has established itself as an important actor in the soccer community. And we're proud of how far we've come! Our efforts have been rewarded with players' smiles. The Fusion has been able to help certain members beyond simply soccer, has developed solid partnerships, and expanded our community involvement.
Since 2018 :
More than 550 children have experienced our programs through our soccer academy and school programs.
More than 150 activities for soccer enthusiasts with our weekly activities (Meetups) with an average of 14 to 20 people attending each time (except during COVID.)
An eSoccer tournament with 32 participants and $750 in prizes.
4 seasons for our co-ed francophone team which allows French-speaking adults to play recreationally in their first language.
4 seasons for our men's team and 3 trophies won.
With new programs, partners, and projects, it is now time for the Edmonton Fusion to take on a more professional identity that highlights our efforts and our vision.
This new symbolic design illustrates our identity and our strength and pushes us to grow even more.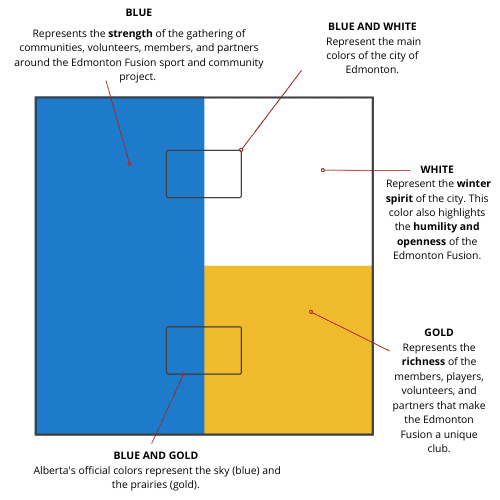 New uniforms for all of our teams.
With a new logo, the club also wanted to get a new range of jerseys to reinforce its new identity. The new jerseys will be worn by all categories of the club (academy and adult teams). The uniform displays the logos of our current partners to whom we are grateful for their support.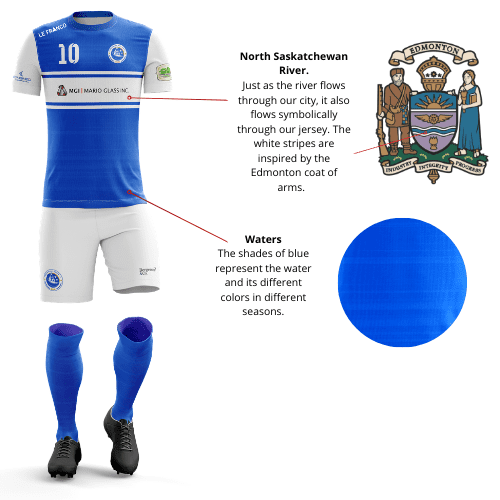 We are pleased to launch a new alternative to classic soccer for people who want to enjoy a fun physical activity! Put on your bubble and try to score…or knock down your opponent. The program coordinator will offer many activities for two hours of guaranteed fun. Whether it's with friends, family, or even colleagues, laughs are guaranteed with this new Edmonton Fusion program!
Learn more about this activity on the Bubble Fusion page.
While awaiting the implementation of its women's team, the Edmonton Fusion welcomes its men's Masters team for players over the age of 35. The addition of this new team creates continuity for those players still interested in participating after the Men's league.
Are you interested in joining the Master team next season? Fill out the form on this page. We will contact you when holding the next tryouts.